BEST & CREATIVE SOLUTIONS FOR YOUR WEBSITE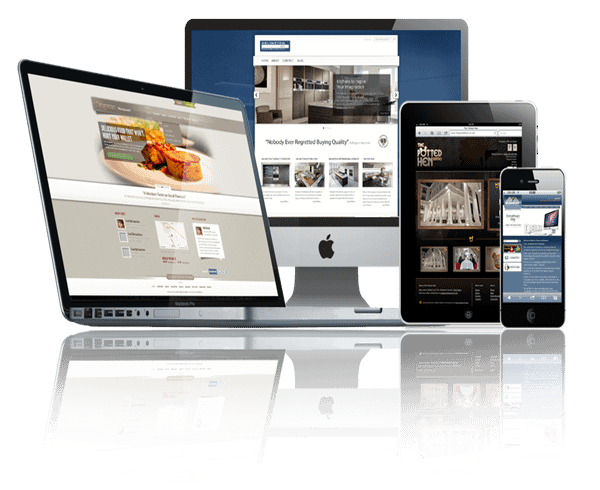 What We Do ?
Our dedicated teams of website developers work with the latest portal development standards and technologies to ensure you get NOTHING BUT THE VERY BEST. Whether it is Responsive development, Twitter bootstrap development, Frontend development, UI/UX development, Web applications, or organizing the content of your website, no one does it better than us.
Characteristics of a user-friendly website which we provide :

PHP
Web Development Using PHP And MySQL. PHP (or PHP Hypertext Preprocessor) is a server-side scripting language that is used to create dynamic web pages that can interact with databases. It is a widely-used open source language
LARAVEL
Laravel is a PHP web framework. Laravel Web Developmentsimplifies the web development process by easing the common tasks such as routing, authentication, sessions, and caching.
CODEIGNITER
CodeIgniter is loosely based on the popular model–view–controller(MVC) development pattern. CodeIgniter is most often noted for its speed when compared to other PHP frameworks.it is faster, lighter and the least like a framework
WORDPRESS
WordPress is a free and open-source content management system (CMS) based on PHP and MySQL. Features include a plugin architecture and a template system. Used by more than 60 million websites,including 30.6% of the top 10 million websites as of April 2018,
ZOOMLA
Joomla! is a free and open-source content management system (CMS) for publishing web content, developed by Open Source Matters, Inc. It is built on a model–view–controller web application framework that can be used independently of the CMS.
MEGENTO
Magento is an open-source e-commerce platform written in PHP. Magento is an open-source eCommerce platform. It's suspected that up to 260,000 Magento web stores could be vulnerable to such an attack in April 2017.
OPENCART
In August 2015 it was recorded as responsible for 6.42% of the global e-commerce volumes recorded by builtwith.com In February 2017, he stated that OpenCart has about 317,000 live OpenCart sites, which is more than Shopify or Magento
PRESTASHOP
PrestaShop is an immensely feature-rich, free, open-source e-commerce solution which you can use to run stores in the cloud or via self-hosting. PrestaShop is fairly easy to use, provides a powerfully responsive store interface for shoppers
What We Provide
Clairol Productiopnz specializes in website development and provides the following services

E-Commerce Website Development – sell your product or services online.

Well Planned Information Architecture

Well-Formatted Content That Is Easy to Scan

Website Maintenance – let professionals take care of your website support.

Flash Design – impress your customers with interactive multimedia presentations, banners or menus for your website.

Website Design – accentuate your company's identity with an eye-catching yet unobtrusive design.