Office Stationary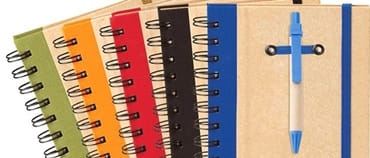 Notebooks
Add a personal touch and make organising, journaling and sketching a lot more fun.
Start at ₹ 225
Bill Books & Notepads
Design your own to-do lists, and memo pads. They're way more fun than plain paper.
Start at ₹ 165
Thank You Cards
Send personal thanks with stationery that makes them appreciate you.
Start at ₹ 650
Letterheads
Always add your signature touch with an official letterheads.
Start at ₹ 650
Envelopes
Use colour, design, logos and more to create attention-getting envelopes.
Start at ₹ 150
Envelopes Seals
If it's worth sending, it's worth accenting with your personalised seal.
Start at ₹ 265
Personalised Pen
Engraved Pens that make ideal gifts to employees and clients alike.
Start at ₹ 650
Personalised Sleek Pens
Showcase your brand subtly & effectively with Sleek Pens
Start at ₹ 650
Name Tag
Display names or logos for easy introductions at reunions, events and more.
Start at ₹ 650