WELCOME!
CONTENT MANAGEMENT SYSTEM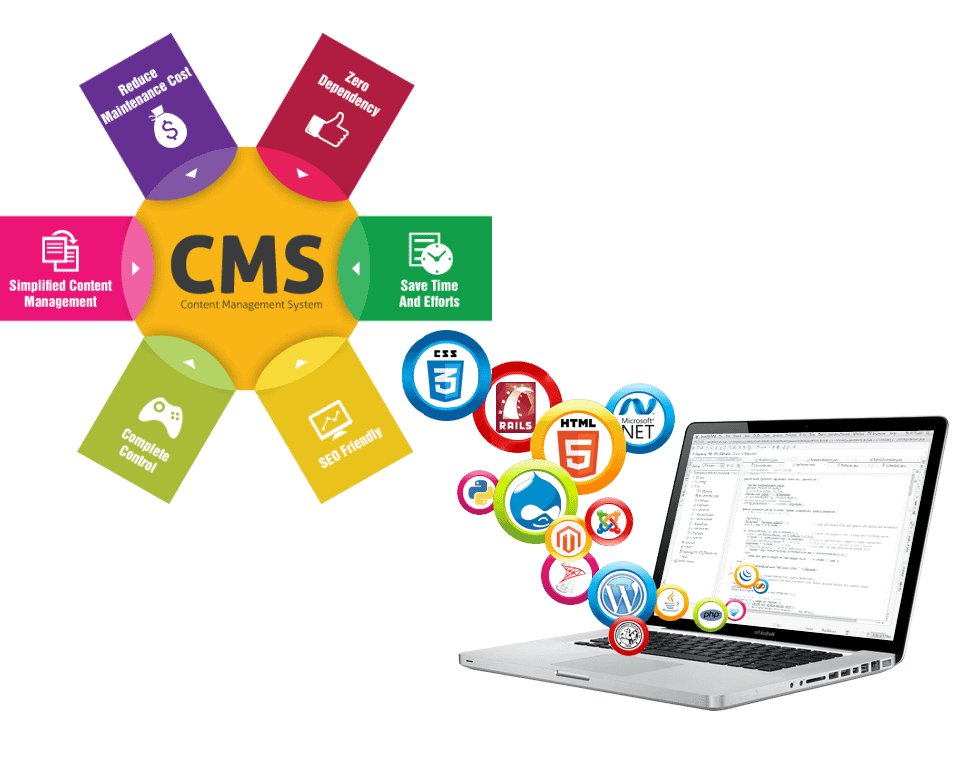 Notable Features in Our CMS
With our CMS development service, you will get a user friendly interface and admin control access to control the contents of your website. Clairol Productionz is the best CMS web development company in Ludhiana.
Add and/or edit content on web pages

Quick onsite deployment for the selected resource.

Get efficient after-delivery support with extended software protection.

Easy communication with Skype, Phone, and Chat.

Get minutes activity with cloud based project management

We are available 24×7 to resolve all your queries.
Wordpress
WordPress is the framework behind many of the websites and blogs you visit every day, including this one. Latest numbers from WordPress attribute the framework as the backbone of 17 percent of the web.
Opencart
OpenCart is a complete e-commerce solution that lets you launch your online store, add/manage your products, let your customers use a shopping cart to buy them, and then process their orders.
Joomla
Joomla is the most popular Content Management System. It is much more than just a powerful content management system.Hundreds of extensions to enhance functionality of any Joomla website.
Drupal
Drupal is a fully featured content management system.We have listed the key features – either in core or through contributed modules – that make Drupal the multi award winning CMS that it is.
Prestashop
Prestashop is free forever with a community of opens source experts. Building online stores from scratch is very easy. Store elements are customizable so users can bring in their corporate elements.
Megento
Magento Community is the most popular edition of  Ecommerce, it has surpassed 4 millionth download. Select and Control Information to Share on Multiple Online Stores From a Single Admin Area.
OSCommerce
osCommerce is a self-hosted e-commerce platform. It can take care of both your front-end store catalog – your products – and your back-end management tasks (like adding products, managing sales, and etc.).
Zen-Cart
Zen Cart is an open source, PHP based eCommerce shopping cart. Zen Cart's source code is totally customizable, allowing anyone who uses it to tailor, modify or develop the program to suit their business.
Our Customized CMS Development Services include:
Custom CMS Development and Integration

Customized Editor for simplifying Content Writing and Publishing

Seamless Integration with other Applications

Fully browser based User Interface and Configurable Editors for organized Content

Integration of enhanced Security Controls

Layout Designing, Custom Programming and Testing CMS Functionality

Developing Web Pages with CSS, HTML and JavaScript applications

Custom CMS Themes and Layouts

Installation of Plug-ins and Add-ons